When you ask your family what they want for dinner, does everyone yell "pizza!"? Have you thought about changing your family name to "Mozzarella"? Do you consider your favorite pie one of the four food groups? Do you care about what you put into your body?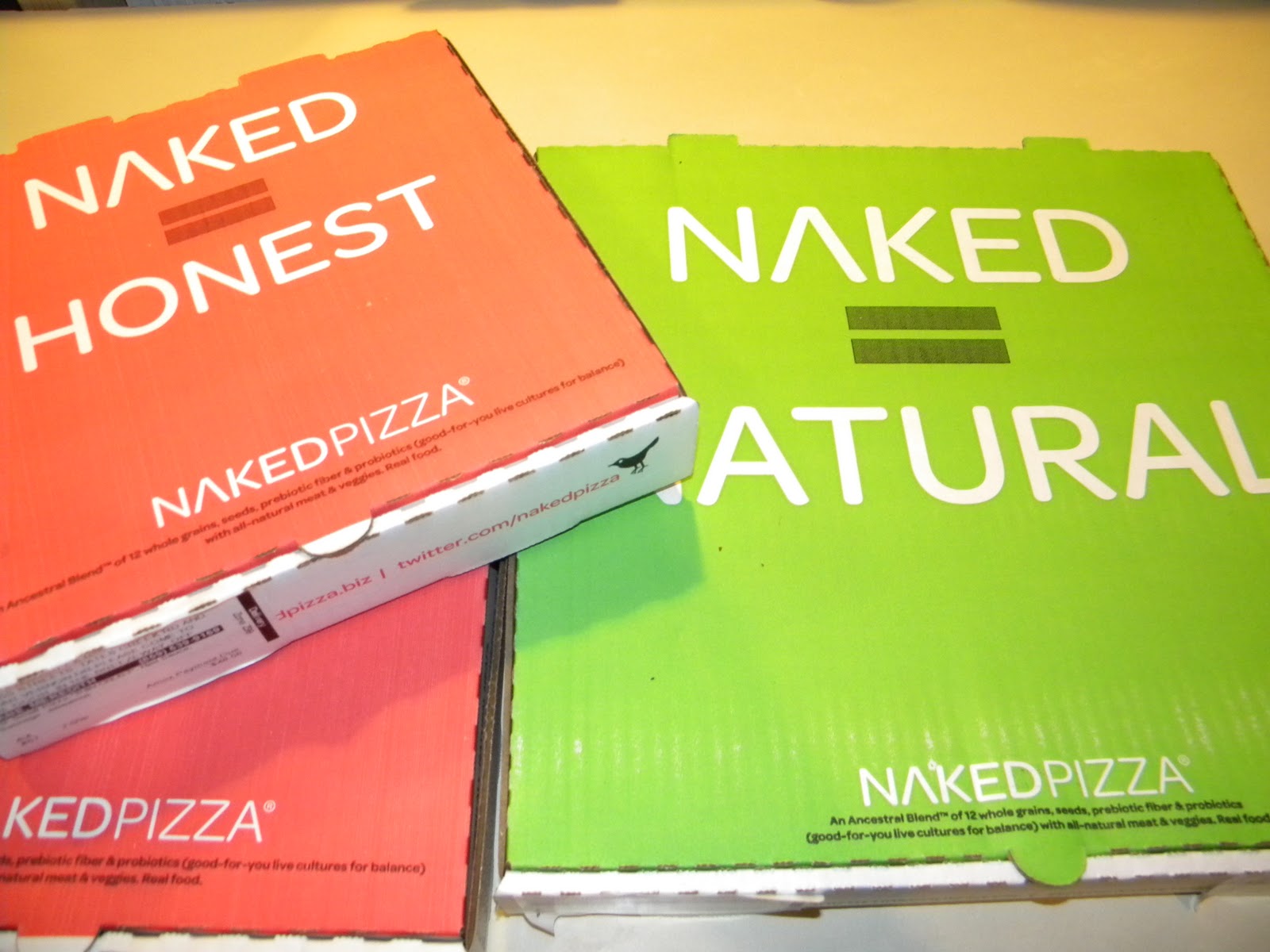 If this describes your household, and you must eat pizza, then you must try Naked Pizza, where "naked" really just means "natural" and "pizza" is not synonymous with "junk food."
At Naked Pizza, they describe their pizzas as "an honest diversity of all-natural, whole food ingredients that taste better and are better for you." Some of the ways in which they live up to this promise begin in the crust. They use an Ancestral Blend® of 10 grains plus prebiotic agave fiber and probiotics bound by water and made by hand. Included in the grains are oats, brown rice, buckwheat, quinoa, amaranth, teff, spelt, tapioca, and two kinds of wheat.
The wholesome goodness doesn't stop there. Their sauce is all natural without added sugar or citric acid. The vegetables are all natural without any additives. The meats are free of growth hormones and antibiotics. Even the cheese is 100% natural! Unlike most of the competitors, the Naked Pizza does not add high fructose corn syrup or hydrogenated oil to any of their ingredients either. They even have a gluten-free crust if allergens are a concern! Click here for more nutritional information.
Pizzas come in three sizes and topping combinations are almost limitless with 3 sauces, 15 vegetables, 5 meats, and 3 types of cheese. Check out the menu to create your own pizza or try one of their favorites.
Hungry? Naked Pizza is ready to take your order seven days a week starting at 10:30am. They stay open until 10pm Sunday through Thursday and until 11pm on Friday and Saturday.